Please Follow us on Gab, Minds, Telegram, Rumble, Gab TV, GETTR
US Secretary of State Anthony Blinken has cautioned leaders in Bosnia and Herzegovina (BiH) against undermining the country's institutions, adding that otherwise the Biden administration may consider sanctions against them.
"As a signing witness of the Dayton Peace Accords (DPA), the United States reiterates that moves to unilaterally withdraw from state-level institutions or otherwise destabilize the DPA will be met with appropriate actions, including the consideration of sanctions," Blinken cautioned in a letter to the three members of the BiH presidency, published on Bosnian media.
The letter clearly targets Milorak Dodik, the leader of Serbs in BiH, who has recently intensified long-time threats to dissolve the country.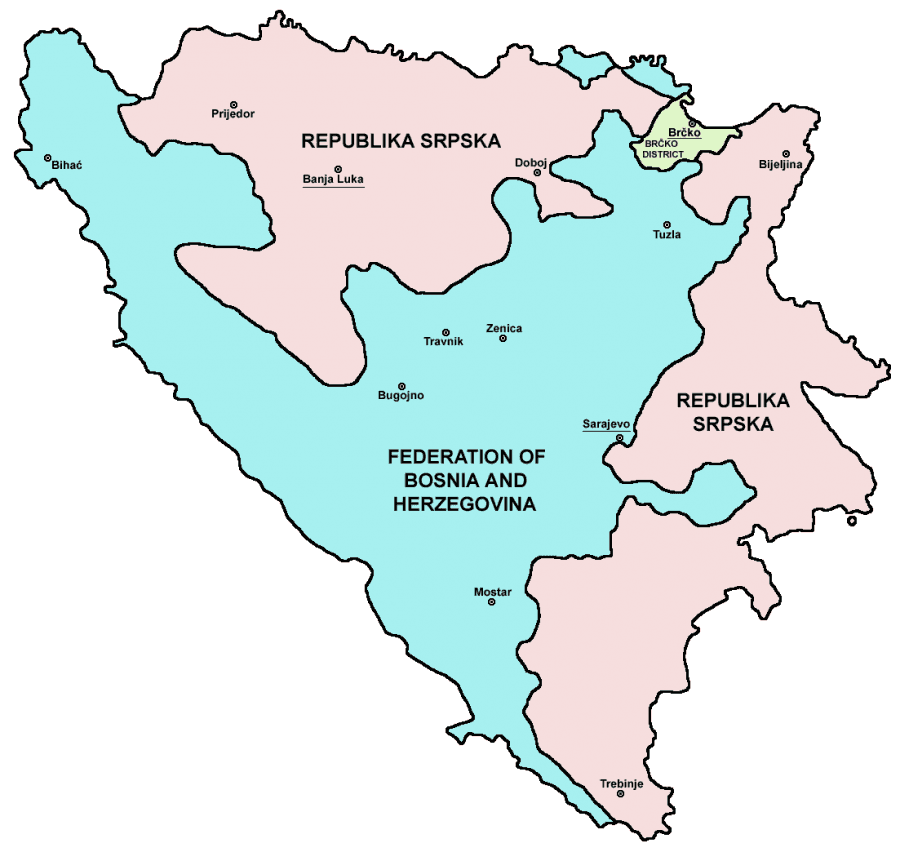 Bosnia and Herzegovina is composed of two entities: Republika Srpska governed by the Serbs of Bosnia, and the Federation of Bosnia and Herzegovina governed by Bosniaks and Croats. The state constitution is based on the 1995 Dayton agreement which brought the Bosnian War to an end after more than 100,000 people were killed in just 3 years. The two entities are semi-autonomous at the local level but are subject to a central government and other federal state institutions.
Blinken's lenient warning of possible "consideration of sanctions" comes months after Dodik led Bosnian Serbs out of federal institutions in July 2021, when the country's UN High Representative banned genocide denial. Republika Srpska authorities deny the Srebrenica Genocide, in which the Serb army massacred over 8,000 men and boys in a couple of days in 1995.
Dodik defied the US earlier this month, insisting that Serbs will stick to their decision to abandon Bosnia's army, courts, prosecution, and tax authority at the federal level, a move that would be tantamount to the dissolution of the country.
The US already sanctioned Dodik in 2017 by freezing his assets in the US. In his reaction back then, Dodik trivialized the Obama administration's decision, stating that it was taken by an outgoing administration who knew very well that he had no assets in the US. Dodik accused the then-US ambassador in BiH, whom he considered "an enemy of Republika Srpska and Serbs", of lobbying for sanctions against him "based on the information delivered to her by [Bosnia's] Muslims."
He has also warned the European Union recently that Republika Srpska would declare independence if he is sanctioned. In addition, he also threatened NATO against any intervention, hinting that the alliance would have to deal with Serbia and Russia in such a scenario.   
In his letter to Dodik and the Bosniak and Croat members of the presidency, Blinken called for "common-sense" reforms based on the Dayton agreement, instead of actions that would lead to the country's dissolution.
You Won't Get Anywhere Else What You Get From CDMedia! Donate!