Please Follow us on Gab, Parler, Minds, Telegram, Rumble
Serbia held a major military exercise last week amidst another military exercise conducted by US, NATO allies and partners in the region.
Serbia's "Response 2021" exercise came one week ahead of major exercises to be held in Albania in the context of "Defender – Europe 21", the Western allies' military exercise planned to last from March until June.
At the end of the exercise on Saturday, President Aleksandar Vucic stressed that Serbia will continue to invest in the army.
"By further modernization and strengthening of our army and police, we can act preventively to deter any aggressor. We will always act quickly and efficiently against possible terrorist acts," Vucic said.
Serbia says it won't join NATO and maintains close ties with Russia, particularly in the military field. Its "Response 2021" relied largely on military supplies from Russia, including the Russian Pantsir missile system, Mi-17 helicopters, and Mi-35M combat helicopters. In addition, Serbia has received fighter jets, combat tanks and other weapons from Russia. Both countries are working to open a Russian defense ministry office in Belgrade.
All branches of the Serbian forces took part in the live fire exercise, including the army, air force, air defense, special operation brigades, parachute brigade, special anti-terror helicopter units, etc.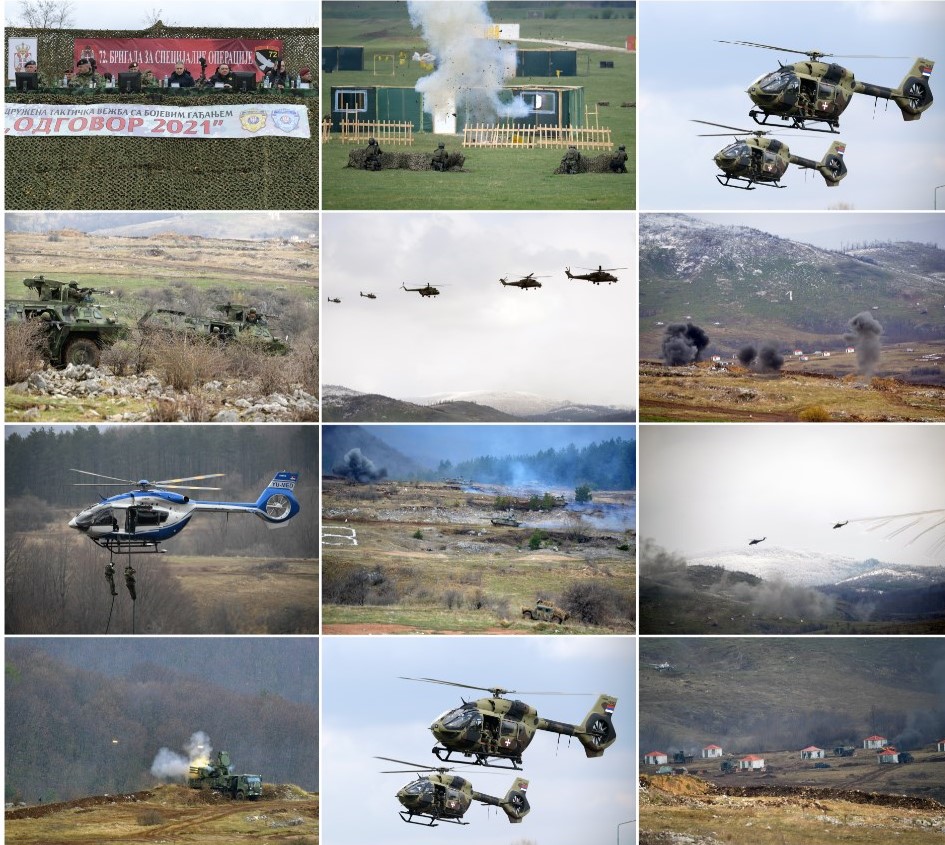 The Western allies' "Defender-Europe 21" includes 30,000 soldiers from 27 countries. One of its goals is to move military units from stations in the US to a potential battlefield site in Europe. All of the countries in the region, except for Serbia, are taking part in the exercise. The Balkan countries are the main areas where the exercise is taking place, but military centers in Germany and the Baltic states are also being used.
Albania, Kosovo, North Macedonia, Croatia, Bosnia and Herzegovina, Bulgaria, Romania and Estonia are part of the large territory to hold this major exercise, in addition to other EU countries.
 You Won't Get Anywhere Else What You Get From CDMedia! Donate!