Please Follow us on Gab, Minds, Telegram, Rumble, Gab TV, GETTR
HUNGARY IS THE SECOND MOST CORRUPT NATION, SAYS THE MOST CORRUPT MAN IN THE WORLD
For brevity I recommend you read mostly the introductory sentences at the headlines.
The Indictment:
1. Transparency International: Hungary is the second most corrupt EU country
The Prosecutor:
2. The most corrupt man in the world.
Soros' network seconds it from some of the most corrupt organizations funded by the most corrupt man.
Do you see intimidation, the support of terror groups, and corruption?
Me neither.
What I do see, are two dots that always appear driving these groups: George, Soros.
LET'S INTERPRET THE WORD "TRANSPARENCY."
IT IS HUNGARY THAT IS CORRUPT, NOT THE MAN WHO CORRUPTED OTHERS WHO PUBLISH LIES ABOUT HUNGARY AND THE OTHER ENEMIES OF THIS NETWORK: POLAND, ISRAEL, AND THE UNITED STATES…
For balance, here's the lowbrow rag HuffPo's Soros-funded attack on Tucker Carlson, FOX NEWS, and Hungary, with a puff piece on The Man.
HUFF-PO: The 'Perfect Anti-Semitism' Of Tucker Carlson's Latest Trip To Hungary
"The Fox Nation host goes all-in on the white supremacist conspiracy theory that George Soros is waging "demographic war — on the West."
One gets used to the expected mantra when they lose the arguments on facts: "You're a racist, you're a supremacist!"
—
We in turn, turn to the truth:
One can argue they are the Nazis who never forgot they had lost the war. One can prove the descendants of these nazis are governing the EU today. One can prove Soros funds the Democrats in the US Congress too. These groups, united under the banner Hope & Change have boarded the same train in the devious business of destroying civilization as you know it, backed by the proto-Nazi George Soros (who, btw, is not a Jew in the sense we might understand it) who is driving the train.
With his willing, irrational and angry pals, this cabal is also driving the United States and Russia into waging war against each other!
As for HuffPo's defense of The Man, while covering up for The Man's antisemitic activities he funds with billions, we have: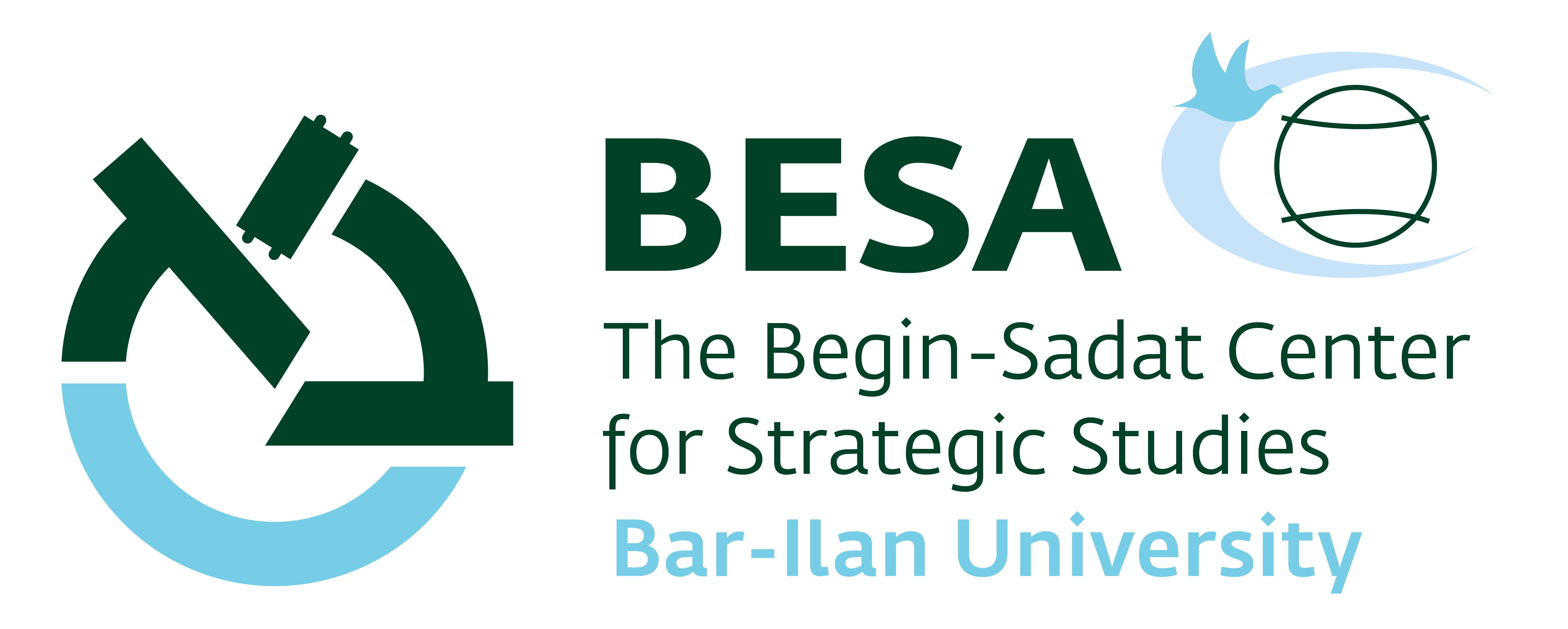 George Soros's Interactions with the Jewish World
"Soros foundations fund a variety of bodies, including many…anti-Israeli organizations. NGO-Monitor has written a report on these donations, which vary greatly. According to the report, the Simon Wiesenthal Center received $450 from Soros while the anti-Israel Human Rights Watch received $100 million…"
That pityfull $450 was "donated" to cover up Soros' vile antisemitism. Presumably Soros can now say (not verbatim), "It's not true that I don't give to Jewish organizations." He does. You can squeeze the entire sum into a thimble.
There is more:
ACCURACY IN MEDIA 2004 – The Hidden Soros Agenda: Drugs, Money, the Media, and Political Power
"How many times have we heard or read stories about Vice President Dick Cheney's old firm, Halliburton, and its alleged influence over the government? A public company with more than 100,000 employees, Halliburton had revenues of $13 billion in 2001. However, George Soros is a human Halliburton who will be in a position if John Kerry is elected president to pull the strings. He is reportedly worth $7.2 billion. But his role in buying the White House for John Kerry has received generally positive coverage. Soros, we're told, is a "philanthropist" committed to "democracy." The Republican Party, by contrast, is supposed to be run by fat cats and Big Business, such as those at Halliburton.
Soros may be the biggest political fat cat of all time. Convicted in France of insider trading, Soros specializes in weakening or collapsing the currencies of entire nations for his own selfish interests. He is known as the man who broke the Bank of England. His power is such that his statements alone can cause currencies to go up or down. Other people suffer so he can get rich."
POLAND: SOROS BUYS UP EAST EUROPEAN MEDIA GROUP
"An investment group backed by George Soros has finalised its purchase of a stake in a leading Polish publisher. It is the third recent media deal in Poland involving the Media Development Investment Fund (MDIF), which is supported by the Hungarian-American billionaire.
The deal has seen Amsterdam-based Pluralis BV buy 40% of Gremi Media for 97 million zloty (€21.4m). Gremi's leading title is Rzeczpospolita, Poland's second biggest non-tabloid daily."
Human Rights Watch Tweet Exposes Decades-Old Anti Israel Bias
A few weeks ago, Kenneth Roth, the executive director of Human Rights Watch (HRW), tweeted about Israel. "Many rights activists condemn Israeli abuse & anti-Semitism," wrote Roth. "Some white supremacists embrace Israel & anti-Semitism." The tweet then included a link to an article boasting an image of Israeli and Confederate flags on the same flagpole. The article, "Birds of a Feather" by Nada Elia, equates Zionism to white supremacy, referencing Richard Spencer's claim that both movements rely upon the "exclusion" of others.
It's a weak argument at best. Far from a white supremacist haven, Israel's population is 25 percent non-Jewish, including 20 percent Arab non-Jews who have equal rights to the Jewish majority. Citizens of all races live in Israel, which flies in individuals from other countries and continents with the explicit intent of absorbing them into Israeli society…
AMNESTY INTERNATIONAL'S LATEST ANTI-ISRAEL SMEAR
Amnesty International UK waited until after Holocaust Remembrance Day to publish its latest report on Israel — which depends on ignoring that history and Palestinian efforts to repeat it.
Expect the media to be all over it, since Amnesty is, for the first time, officially accusing Israel of "apartheid" (joining Human Rights Watch, which made the same obscene jump last year).
—
VIDEO: Tucker defends his coverage of Soros: He has more influence over American lives than they likely realize
The fact is this: Hungary's societal success, its pugnacious prime minister who successfully rebuilt the nation's cities and infrastructure, secured the nation's borders, wildly-successful family planning, GDP growth, and the PM's willingness to take on the Soros-funded EU, is a painful reminder of Western Europe's and America's failures.
SOROS' WAR ON THE VISEGRÁD FOUR
You are witnessing the epic ongoing failures initiated by Soros' thinking and puppets Obama and Biden.
This cabal's incompetence and malevolence has become America's national and international embarrassment.
American liberals meanwhile do understand that "saving democracy" and "protecting election integrity" means for an ideologue multibillionaire to decide who will be president, the senators and congressman of their state, the state's attorney generals and secretaries of state. This multibillionaire's chosen officials also know better than they – after he has directed them accordingly – how Americans will spend their money, how much money they will keep, and how they will live their lives.
—
Tucker Carlson and his team travel to Hungary to speak with Prime Minister Viktor Orbán and unravel billionaire George Soros' stranglehold on the Central European nation.
Tucker Carlson Originals' uncovers George Soros' secret grip on Hungary and the media
"Orbán says Soros, a man with extensive economic and political reach, is the kind of man who never respected the traditions of the Hungarian people. Instead, Soros bolstered his own philosophical and ideological convictions with the goal of forcing them on Hungary and the larger modern world.
Unlike the threat of the Soviets and Ottomans, who had previously invaded the landlocked country, Soros and his armada of non-profit organizations (NGO's) utilized a more "subtle" form of warfare. Laundering his political opinions through the organizations he financed, Soros had them repeat his messages uncritically and with high levels of aggression in the media around the world, according to Orbán."
—
VIDEO – NIGEL FARAGE: THE EU AND THE GLOBAL MEDIA ARE IN GEORGE SOROS' POCKETS
THE BOTTOM LINE:
USING HIS $18 BILLION-FUNDED OPEN SOCIETY INSTITUTE AND ITS THOUSANDS OF NGO'S, SOROS, AND NOT THE GOVERNMENT HUNGARIANS OR ISRAELIS ELECTED, SHALL DECIDE WHO LIVES IN HUNGARY OR ISRAEL, AND WITH WHOM.
SOROS WILL DECIDE WHO CROSSES HUNGARY'S BORDERS, AND WHO ESTABLISHES HUNGARY'S IMMIGRATION LAWS.
SOROS WILL DECIDE WHO REPLACES THE POPULATION OF HUNGARY, ISRAEL, AND THE UNITED STATES WITH SOROS' CHOICE OF THIRD WORLD MIGRANTS AND JIHADIS, NONE OF WHOM SHARE AMERICAN, EUROPEAN, ISRAELI, OR HUNGARIAN VALUES, RELIGIONS, AND CULTURE.
BRUSSEL'S UNELECTED BUREAUCRATS ON SOROS' PAYROLL, WILL DECIDE WHO INDOCTRINATES HUNGARY'S CHILDREN INTO AMERICA'S FAILED COMMON CORE-TYPE CURRICULUM AND LGBTQ+ PEDOPHELIA.
Clearly, Hungary is corrupt, and George Soros, the Soros-bribed MEPs of the European Parliament, are not.
OBJECTING TO SOROS' PLAN IS OTHERWISE KNOWN AS RACISM, SEXISM, AND ISLAMOPHOBIA.
—
FURTHER READING: THE WEST IS FAILING BECAUSE IT HAS NO SENSE OF MISSION!
You Won't Get Anywhere Else What You Get From CDMedia! Donate!